The MBS Wellbeing Day Festival
9th June 2024
The
MBS Wellbeing Day
Festival
The MBS Platform has always been a dedicated space to focus on your well-being, fitness, personal growth, explore new practices and reconnect with yourself and the local community.
We are celebrating the establishment of the Mind, Body & Spirit Cyprus that is over 20 years, and we have created lots of great events, festivals, gatherings, retreats and many more for 2023-2024!
After four successful Outdoor Wellbeing Day events, we are so excited to invite you all to the 5th annual MBS Wellbeing Day which you all loved so much with some additional exciting indoor classes too!
The MBS Wellbeing Day is coming on Sunday, 9th of June 2024, from 10:00 to 20:00 at St. Raphael Resort in Limassol.
Join us on a One day Wellness celebration full of activities for the well-being of your Mind, Body & Spirit!
Come and join sound healing, mantra singing, yoga, Tai-Chi, QiGong, experimental and alternative workshops, the MBS Outdoor Marketplace, meditation sessions, dancing and a lot of fun!
Two spacious indoor rooms and the beautiful outdoor area by the beach, separated into 3 sections will be our one-day playground, surrounded by the serene and picturesque atmosphere of the St. Raphael Resort in Limassol.
Here are 10 reasons to visit the MBS Wellbeing Day!
1. 25+ Exhibitors at the MBS Wellbeing pop-up Marketplace where you can do your Wellbeing shopping for you and your loved ones and find a selection of homemade & healthy products, natural cosmetics, crystals, and many more.
2. Gift yourself with mini sessions for your own Self and Spiritual Development, with the help of Energy healers, mediums, psychics, coaches and therapists for a discounted fee!
3. Enjoy the sounds of intuitive live music with Handpan, Gong Bathing, Jamming sessions, Drum Circles & a DJ live set!
4. Expand and cleanse your energy with sound healing sessions and meditations of a variety of types.
5. Free yourself through dancing and jamming, such as  yoga dance flow and ecstatic dance to fully express yourself and let your body do the talking. Close the day with devotional singing and spiritual dance.
6. Stay active and raise your vibrations with movement sessions, yoga, pilates, and TaiChi that are ideal for all levels and ages, taking place both outdoors and the indoor areas of the venue.
7. Join our indoor workshops to connect with your past loved ones, journey to your unique self with Human Designs, experience an RTT group hypnosis and learn Feng Shui principles for your home.
8. Join specialised workshops. Learn how to prevent early aging by balancing your hormones and accept a couples' invitation to come closer with a journey of development on sexuality, love and respect.
9. Family-friendly activities throughout the day for all ages including Laughter Yoga, Kids Yoga and Mindfulness Meditation for kids and parents and singing along with Choir 70s-80s- 90s!
10. Fuel your body throughout the day with healthy, delicious and homemade bites from our MBS mini marketplace and enjoy delights Seashells Vegan Restaurant on the beachfront.
And here are 3 additional reasons as a bonus!
1. Meet and mingle with like-minded people and exchange experiences, stories and values.
2. Go for a deep at the sea and cool off, at the sandy beach that is right next to the venue!
3. Relax underneath the shade of the trees or bask in the sunlight and grab a book, or simply enjoy the atmosphere and vibrations of the day!
Open Call for Volunteers
Interested in joining the team for the day?
Accommodation
Accommodation is available at the resort for those interested in having a stay during the weekend.
Have a taste from the previous MBS Wellbeing Festivals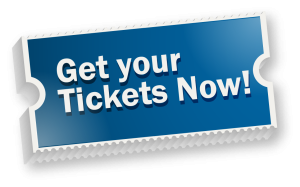 Online Pre-sale: €17
Normal Price: €20
Kids under 10 go free!
𝐎𝐭𝐡𝐞𝐫 𝐌𝐁𝐒 𝐏𝐚𝐲𝐦𝐞𝐧𝐭 𝐌𝐞𝐭𝐡𝐨𝐝𝐬
QuickPay at 96 382 333

Paypal: info@mbscyprus.com

MBS Bank Account – 𝑒𝑚𝑎𝑖𝑙 𝑢𝑠 𝑓𝑜𝑟 𝐴𝑐𝑐𝑜𝑢𝑛𝑡 𝑁𝑜.