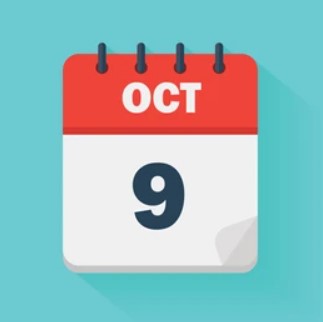 Some Minor changes in the time table may occur
– stay tuned
Time
Phoenix - Indoors
Olive Tree
Garden Area
Sea View- Outdoors
10.00

Healing & Guiding Messages - Mediumship Demonstration

Phoenix

10:00 - 10:50  |  Giorgos Papageorgiou  |  English  |  T: 99034898  |  W: giorgospg.com

 

Healing & Guiding Messages A great chance to see and experience Psychic and Mediumship messages in a group setting in the form of mini-readings for the audience. During this dem I will connect with loved ones in Spirit who are waiting to pass on messages of love and evidence of their soul's survival to their people in the audience. You will also receive some more personal guidance at times and healing philosophy to help you with your overall growth and next steps in life. Open to all, be early to get a good seat!

Introduction to the GYROKINESIS® Movement Method
Addressed to all

Olive Tree

10:00 - 10:50  |  Gerasimos Stroggilakos  |  English, Greek  |  T: 96596101  |  W:gerasimoss.com/

Introduction to the GYROKINESIS® Movement Method – Addressed to all (from beginners in movement to professional athletes)

The GYROKINESIS® method is an original sequence of exercises, which integrates movement, breath, and mental focus. Through rhythmic flowing movements, the method works gently on the entire body. It aims to help the practitioner unfold his potential, reach internal balance and enjoy the free flow of his vital energy in a strong and flexible body. It focuses on the balanced activation and engagement of all body parts and releases the joints. Great combination of body healing and entertainment!

Εισαγωγή στην κινησιολογική μέθοδο GYROKINESIS® – Απευθύνεται σε όλους (από τον πλέον αρχάριο στην κίνηση έως τον επαγγελματία αθλητή)

Η μέθοδος GYROKINESIS® είναι ένα σύστημα ρυθμικών αναπνευστικών και κινησιολογικών ασκήσεων που γίνονται εν ροή και οδηγεί σταδιακά στην μέγιστη δυνατή διεύρυνση, ενδυνάμωση και ευλυγισία του σώματος. Εστιάζει στον συντονισμό όλων των επιμέρους μελών και στην ισορροπημένη άσκηση δύναμης προς όλες τις κατευθύνσεις. Ανοίγει και κινητοποιεί τις αρθρώσεις. Διευκολύνει τη ζωτική ενέργεια να ρέει και προάγει την αίσθηση εσωτερικής ισορροπίας. Ιδανικός συνδυασμός άσκησης, θεραπείας, ψυχαγωγίας!

---

---

11.00

To be human | White Tantra/Sounding Class

Phoenix

11:00 - 11:50  |  Dr Andréa Paige|  English  |  W: instituteforaliveness.com  |  FB: @InstituteForAliveness

 

To be human In the time of Corona, we've all forgotten what it means to be human. Like everything, it starts with you. Vibration, pulsing through your body. Energy coursing through your veins. Awaken a sense of remembering. This was once home. Before you got locked in the dungeon of your mind, cobwebbed in by the stories you tell yourself, replaying patterns of times past. Come to remember what it feels to not carry pain. A glimpse into unity, like plant medicine, but without.

About Andrea Modern Renaissance woman and master of lifestyle medicine, Andréa travels the world empowering people to take their lives back into their own hands. With a Bachelor's in Globalization and Political Economy, a Master's in Ethnobotany and a Doctorate in Naturopathic Medicine, she is what you call a "polymath". She's a student of the human experience. Traveled to 100+ countries and speaks 7+ languages, Andréa was born to be a teacher. Students say just being around her makes you feel more alive. For 4 years, she directed Wellness at the renowned Yoga Barn in Ubud, Bali. For the past decade Andréa worked guiding people through transformative fasting retreats. She founded The Institute For Aliveness' 18-month MSc in Applied Epigenetics to teach people the wealth of interdisciplinary knowledge and revolutionary thought she gained over 15 years of study and self-awareness.

Παρουσίαση Wu Style Tai Chi Chuan

Garden Area

11:00 - 11:50  |  Reiki in your Heart - Georgia Kontaki  |  Greek  |  T:99270209  |  W: taichichuan-cy.com

Παρουσίαση Wu Style Tai Chi Chuan

Μια πλούσια σε έκταση και σε βάθος πολεμική τέχνη, ένα πλήρες Κινέζικο σύστημα άσκησης για το σώμα και το νου, αλλά και μια ολοκληρωμένη και εκλεπτυσμένη μέθοδος αυτοάμυνας. Σαν ενα ιδιαίτερο χαρακτηριστικό,είναι η απαλή, αργή και ρέουσα κίνηση του, η οποία σε καμία περίπτωση δεν πρέπει να θεωρείται ότι στερείται δύναμης. Μέσω της αύξησης της εσωτερικής ροής της ενέργειας, εναρμονίζει το σώμα, τον νου και το πνεύμα, απαλύνει το στρες και τα επακόλουθά του, λύνει και χαλαρώνει όλο το μυϊκό σύστημα, βοηθάει στην αντιμετώπιση των συναισθηματικών και νοητικών εντάσεων, βελτιώνει την κυκλοφορία του αίματος, την αναπνοή και τις υπόλοιπες σωματικές λειτουργίες, δυναμώνει τη μνήμη και γενικά συμβάλλει στη βελτίωση όλων των πτυχών της υγείας και της ζωής του ατόμου.

The Violet Flame / Violet Flame Meditation

The Violet Flame is a divine gift of the Creator. A High Spiritual Energy with a powerful purifying, denaturing, cleansing, and liberating properties. It can be used for self-healing, healing other people, as well as in critical situations and purifying places. It also provides high protection and guidance. Violet Flame can penetrate all our bodies and transforms any lower thoughts, emotions as well as blockages, into higher love and light. 

Violet Flame Meditation will Follow

12.00

Chakra Cleansing Meditation & Sound Healing

Phoenix

12:30 - 13:30  |  Lena Michael  |  English  |  FB: @WhiteLotusCrystalCy

Chakra Cleansing Meditation & Sound Healing

Allow yourself to clear & cleanse each Chakra Energy Center in a guided meditation whilst grounding & centering yourself in your body using breath & visualisation. We will follow with a Sound & Vibrational Healing using Crystal Bowls, Chimes, Ocean Drum & Rain Stick.

Laughter Yoga For All!

Olive Tree 

12:00 - 12:50  |  Antigoni Louca  | 
English, Greek, Russian  |  T: 99655610  | 
 W: armoniabyantigoni.com

Laughter Yoga For All!

Are you Happy? 

Did you know that children feel happier because they laugh around 400 times a day? 

Would you like to remember how is the feeling of Joy and Laugh like them? 

I will be very happy to share simple Breathing techniques and Laughter exercises with you – children of ALL ages ( 3 – 103) are welcome! 

Let's spread LAUGHTER in Cyprus!

Γιόγκα Γέλιου Για 'Ολους!

Είστε Ευτυχισμένοι; 

Γνωρίζατε ότι τα παιδιά αισθάνονται περισσότερο ευτυχισμένα, γιατί γελούν 400 φορές περίπου την ημέρα; 

Θα θέλατε να θυμηθείτε πως είναι το συναίσθημα της Χαράς, γελώντας σαν παιδιά; 

Με μεγάλη χαρά θα μοιραστώ μαζί σας απλές Τεχνικές Αναπνοών και Ασκήσεις Γέλιου με σας -ευπρόσδεκτα παιδιά όλων την ηλικιών ( 3 – 103) ! 

Ας διαδώσουμε το ΓΕΛΙΟ στην Κύπρο !

13.00

AcroYoga

Elena Kambanella & Margarita Maria
Eng, Gr

AcroYoga

Olive Tree 

13:00 - 14:30  |  Elena Kambanella & Margarita Maria  |  Eng, Gr  |  T: 97879123 & 99788922  |  FB: elena.kambanella & margarita.maria.7121

AcroYoga

AcroYoga is a super fun way to explore the world of upside down! It combines the gentleness of yoga and the excitement of acrobatics. It is about creating simple and elegant transitions and as a result, we evolve it into a sense of dance. Come fly, twist, roll & dance! Our aim is to bring people together through movement, connection and play. Let's have fun no matter if you are experienced or not! What do you need to do? Gather your friends, come to class in a group and be ready for a lot of laugh and sweat.

14.00

Yin yoga with Tibetan bowls

Phoenix

14:00 - 14:50  |  Victoria Devi   |  English  |  IG: @de_vi_yoga

Yin yoga with Tibetan bowls 

Yin Yoga is a gentle meditative practice that helps to ground and to improve the flow of prana (energy) in the body by opening the seven chakras. The practice of Yin yoga ends with a sound healing session in Shavasana. The vibrations of the singing bowls facilitate the transition into a deep state of calm, serenity and spiritual harmony.

Devi is a Bhakta yogini and a sound healer accredited by Karma Yoga Academy of Dubai.

Energy balancing Hatha Vinyasa flow

Garden Area

14:30 - 15:30  |  Alexander Katerinko  |  English  |  IG: @lab_of_sound

Energy balancing Hatha Vinyasa Flow & Gong Bath Energizing Hatha Vinyasa Flow that utilises the elements of kriya yoga and consists of invigorating self massage, Yin Yang balancing Pranayama, Sukshma Vyayama (joints and muscles strengthening practice) and is concluded by Shavasana accompanied by the charming sounds of the Gong and Tibetan singing bowls.

Alexander is certified with

 200 hours YTTC in South India
300 hours YTTC in Colombia
Breathwork Instructor

15.00

Yoga Nidra

Phoenix

15:30 - 16:30 | Alexia & Anfisa | English | IG: @shaktitribecy @hearttoheartcy |  FB:  @alexiaberta108 @hearttoheartcy  |  W: hearttohearttime.com  |  shaktitribecy.com

Yoga Nidra Meditation Alexia and Anfisa come together in a unique offering of pure love and lightness. Alexia will soothingly guide a Yoga Nidra session imbued with the etheral healing sounds of Anfisa's handpan bringing together two powerful energies to create and hold a space for release and transformation. The melodious tranquil sounds of the handpan are as relaxing as a meditation. There is very much a personal element to the way the handpan is played and to the sound emanating that resonates differently with each individual.

Yoga Nidra is as old as yoga itself and often referred to as yogic sleep. A state of consciousness between sleep and wake, yoga nidra is a body-sensing journey that helps relieve stress, tension and anxiety. Yoga Nidra improves heart rate variability, a measure of balance in the autonomic nervous system, manages immune function, blood pressure, cortisol levels and can be a useful tool in reducing both cognitive and physiological symptoms of anxiety.

Alexia Berta has lived and worked as a Yoga & Meditation teacher in Vietnam, Japan, Nepal, India, Romania and the Philippines before moving to Cyprus. She is a certified Yoga and Meditation teacher with over 1000 hours of training in Ashtanga, Vinyasa, Yin Yoga, Kids Yoga, Teen Yoga, Aqua Yoga, Yoga for Seniors, Mindfulness & Meditation. Her teaching approach is holistic,spiritual, compassionately geared to everyBODY and every anatomy. Her teachers include Sebastian Pucelle and Master Yoga Teacher Charlotta "Chandrika" Martinus. She is an Usui Reiki practitioner applying a unique blend of Reiki energy healing and Yin yoga to dissolve stagnant energy within the meridian and energetic centers of the body, promoting wellbeing and regenerative healing of spirit. She is the founder of Shakti Tribe, sourcing ethical, comfortable yoga wear and accesories. Anfisa Shimkevich is the founder of Heart to Heart Time holistic service in Cyprus providing a loving and kind approach to mental health, inner growth and a happier life. A Bachelor Graduate of the International Quantum University of Integral Medicine in Natural Health Sciences, a Certified Keiths Cacao practitioner and facilitator, Handpan Musician and Intuitive Healer, Anfisa serves people on the island contributing to the greater sense of wellbeing, freedom and health. Anfisa brought the inspiration to creating and holding the Women's Circles she now regularly co-hosts with Alexia.

QiGong - Fire of Everlasting Life

Olive Tree 

15:00 - 15:50  |  Agamemnon Myrianthopoulos  |
  English, Greek  |  T: 99742544  |  
E: memnos13@gmail.com

QiGong - Fire of Everlasting Life

QiGong aim is to enhance the healing ability by releasing the flow of energy-Qi-Chi through meridians in our body and our internal organs, facilitating deep relaxation, improves the body's functions and natural self-healing process. 

The approach explores body and Qi awareness as a way to deepen into our internal Qi flow through slow movement, stillness, meditation and breath.

QiGong - Φωτιά της Αιώνιας Ζωής

Ο σκοπός του QiGong ειναι να βελτιώσει τη θεραπευτική ικανότητα με την απελευθέρωση της ροής της ενέργειας-Qi-Chi μέσα από τους μεσημβρινούς στο σώμα και τα εσωτερικά μας όργανα. Φέρνει βαθιά χαλάρωση, βελτιώνει τις σωματικές λειτουργίες και τις διαδικασίες αυτοίασης. Η προσέγγιση εξερευνά την συνειδητοτητα του σώματος και του Qi σαν τρόπο εμβάθυνσης στην εσωτερική ροή Qi μέσα από αργή κίνηση, ακινησία, διαλογισμό και αναπνοές.

People's Flow!
Vinyasa Yoga

Sea View Area

15:00 - 15:50  |  Demetris Constantinou  |  English  |  T: 99190841  |  FB: People's Yoga

People's Flow!

An all-around Vinyasa practice that is based on Ashtanga principles. Moving in correlation with the breath, positioning the self in asanas of detoxification, muscle awakening and joint rejuvenation. It aims to position the practitioner in a stage of mindfulness, alertness, focus, mind stillness as well as breath consistency.

16.00

Ahayoga
Performance

Olive Tree

16:00 - 16:50  |  Heleniq Argyrou
Jamming Session  |  T: 99238660
W: heleniqa.com

Ahayoga 

Sending prayers out on sound waves is the fine art of Nada Yoga and Vibrational healing. Combining this with kundalini yoga and years of Drum and Rhythmic Trance is a way for us all to call in an incredible future that syncs up with universal and planetary forces. In this sacred sound concert we create an elegant Emergance of an Evolving Elevated future for us and our planet.  Bring your instruments and join in!

Tai Chi 37 Form Presentation

Garden Area

16:00 - 17:00  |  Alexis Karkotis & Nataly Zakharova  |  English, Greek  |  T: 99415139  |  FB: @whitelotustaichiNicosia | @yogalovestory11 | @nataly.zakharova

Tai Chi 37 Form Presentation

A dynamic and eloquent rendition of Cheng Man's famous 37 Form which the instructor was taught in India by Tony MaujiRam. Tai Chi is often described as moving meditation and its aim is a harmonious balance and coordination between mind and body. The uninterrupted flow of circular and relaxed movements pacify the nervous system, build inner health, while subtly strengthening the myoskeletal body; tendons, ligaments and fine muscle fibers. Suitable for all ages. Includes 15 min of QiGong.

Τάι Τσι 37  Παρουσίαση Φόρμας 

Μια δυναμική απόδοση της διάσημης 37 Φόρμας του Cheng Man που ο εκπαιδευτής διδάχθηκε στην Ινδία από τον Tony MaujiRam. Το Tai Chi περιγράφεται ως κινούμενος διαλογισμός και ο στόχος του είναι μια αρμονική ισορροπία και συντονισμός μεταξύ του νου και του σώματος. Η αδιάκοπη ροή κυκλικών κινήσεων χαλαρώνει το νευρικό σύστημα, αναπτύσσει εσωτερική υγεία, ενώ παράλληλα ενισχύει το μυοσκελετικό σώμα: τους τένοντες, τους συνδέσμους και τις λεπτές μυϊκές ίνες. Με εισαγωγή 15 λεπτά ασκήσεων QiGong.

Bendy like a Piece of Wood!
Yoga Class

Sea View Area

16:00 - 16:50  |  Judit Makk  |  English  |  T: 99523592  |  FB: @YogaOungareza

Bendy like a Piece of Wood!

How often do we hear this sentence: yoga is not for me, I am not flexible. Guess what! Even a naturally stiff body can open up. I know somebody like that... Let me guide you through movement and static poses in a way that helps you open up those blockages of your body!

17.00

Kundalini Yoga

Phoenix

17:00 - 17:50  |  Erica Evripidou  |  English  |  T: 99374730  |  W: kundaliniyogacyprus.com

Kundalini Yoga

Kundalini yoga, known as The Yoga of Awareness, consists of simple yogic techniques and can be performed by everybody, regardless of age or physical ability. You can build a healthy body, develop a balanced mind, make contact with your infinity, your innate inner wisdom, and open the door so that you can exceed your full potential. It makes you radiant, peaceful and strong so that you can meet life's challenges and win.

Kundalini Γιόγκα

H Kundalini Γιόγκα, γνωστή ως η Γιόγκα της Συνειδητότητας, αποτελείται από απλές τεχνικές yoga και μπορεί να εφαρμοστεί απ' όλους, ανεξάρτητου ηλικίας ή φυσικής ικανότητας. Αναπτύσσετε υγιές σώμα, ισορροπημένο νου και έρχεστε σε επαφή με το άπειρο και την έμφυτη εσωτερική σοφία σας, ώστε να μπορέσετε να φτάσετε στο μέγιστο των δυνατοτήτων σας. Επίσης προσφέρει ηρεμία και δύναμη για να μπορείτε να ανταποκριθείτε στις προκλήσεις της ζωής και να επιτύχετε.

Drum and Silence Circle

Olive Tree 

17:00 - 17:50 |  Philippos Stamatopoulos  |  English,Greek |  T: 99481878

Drum and Silence Circle

The drum and silence circle is a result of my personal journeys towards the path of love and enlightenment. Α combination of divine gifts in combination with the hope to improve and beautify people's lives. The circle is the symbol of equality. Mind, Body, Spirit & Soul. 

Vibration and pure energy is our true nature.

Κύκλος Κρουστών και Σιωπής

Ο κύκλος κρουστών και σιωπής είναι ένα απόσταγμα από τα προσωπικά μου ταξίδια στο δρόμο προς το φως της αγάπης και της αυτοπραγμάτωσης. Ένας συνδυασμός των πραγμάτων που δόθηκαν σαν Θεία δώρα να βελτιώνουν και να ομορφαίνουν τις ζωές των ανθρώπων. Σώμα, Μυαλό, Πνεύμα & Ψυχή. Δόνηση η φύση μας

.

Kirtan Yoga with Sri Prahlada

Garden Area

17:45 - 18:45  |  Kirtan Cyprus  |  English  |  T: 99190841  |  FB: @kirtan_cyprus | @sriprahlada_official  

Kirtan Yoga with Sri Prahlada

In kirtan people gather as a community to sing sacred mantras that invoke a sense of connecting with one's inner self, with others, and with the Divine. People experience hearts uniting, the self awaking at a level beyond the body, and problems appearing to melt away.

We are the Kirtan Cyprus community, and our purpose is to share kirtan with the people of Cyprus. We aim to attract as many people as possible to this beautiful practice of singing sacred mantras, as it is a sublime and simple way for people be relieved of stress and anxiety and experience natural inner peace and joyfulness.

Our Kirtan Cyprus community has organized several successful kirtan evenings in Limassol and Paphos in July and August. From these successes, we have we received a lot of positive feedback and invitations to contribute to other events. Kirtan provides a powerful positive experience that the people of Cyprus appear to appreciate.

About Sri Prahlada Sri Prahlada was practically born into kirtan and has been singing and playing kirtan across the globe since childhood. He developed his initial fascination with kirtan attending school at ashrams in Australia and India. A natural musical talent, at age 12 he won a recording contract with record giant EMI, releasing two singles and an album entitled "Through the Eyes of a Child". Sri Prahlada has performed kirtan in traditional, as well as rock and reggae styles before audiences of tens of thousands. Along with the likes of Krishna Das and Jai Uttal, he features in Steven Rosen's book 'The Yoga of Kirtan' which contains in-depth interviews with 20 western kirtan artists. At age 15 Sri Prahlada took formal spiritual initiation into the Chaitanya Vaisnava tradition from Hridayananda dasa Goswami (Howard J. Resnick, Ph.D.) a world-renowned teacher of both Sanskrit and Indian Studies, who has translated numerous Sanskrit texts and has written many corresponding commentaries, essays, articles, and novels. Sri Prahlada has also been mentored by the renowned bhakti-yoga master Indradyumna Swami, traveling as his assistant, secretary, and lead kirtan singer, from age 15 onwards for about 18 years

18.00

Gong Bathing

Phoenix  

18:00 - 19:00  |  Erica Evripidou  |  English  |  T: 99374730  |  W: kundaliniyogacyprus.com

Gong Bathing

As you listen, the gong's sound will penetrate every cell and fibre of your body. At times it can seem frightening or overwhelming, emotions and thoughts are subconsciously provoked. The entire nervous system is put under pressure to adjust and heal itself, when that pressure builds, totally relax in the deepest meditation possible. Surrender mind and body and the gong will carry you beyond all fear.  Feel yourself ride the sound into the Infinite itself.

Θεραπεία με τον Ήχο του Γκονγκ

Σε αυτό το διαλογισμό - θεραπεία, ο ήχος του γκονγκ θα διεισδύσει σε κάθε μυ και ίνα του σώματος σας. Αυτή η διαδικασία αρχικά θα ξυπνήσει συναισθήματα τρομακτικά και συνάμα δυσβάστακτα στα οποία το σώμα θα αντιδράσει για να βοηθήσει στην θεραπεία. Αυτομάτως θα βυθιστείτε στην απόλυτη ηρεμία του διαλογισμού. Παραδώστε μυαλό και σώμα και νιώστε τον ήχο να σας μεταφέρει μακριά από κάθε φόβο και αγωνία.
Phoenix - Indoors
Olive Tree
Garden Area
Sea View- Outdoors