MBS International Musicians
Marlia Tompazou

Marlia is a passionate soundscaper, circle-singing facilitator, Kirtan leader, recording artist, vocalist, guitarist, live looping performer, composer, yoga instructor and nature lover. Through music, she explores the deeper realms of nature's creative energy. She lives every day as an eternal student, empowering people from all walks of life to explore, embody and express their one true voice. She is infinitely curious about the body and the breath, plants, art, music, magic, beauty and is committed to expanding her devotional integration work universally with people who are equally eager to explore this Higher Self state.
Every few months she records and releases independently one single original song which has been inspired by her travels on Earth. In the pipeline are a chant CD and a combined community project associated with her circle-singing workshops called 'Voiceprint' and bi-communal unity projects taking place in Cyprus, travelling more extensively to spread peace power from separation to unity through her music and voice facilitation.
After releasing the first album "Alive we die" with her alternative rock band Biotech by Sony BMG, Marlia (guitars, vocals, handpan, loopers, effect pedals, vocal processors, samples, djembe, stones, sticks) creates Marlia Project, a band with constantly varying members, who originate from various backgrounds, music genres and Art forms. Marlia project performed in June 2012 for the first time in Athens, Greece, presenting a multidisciplinary event called "Realisation of Thyself" with 9 artists, music, video art and on-stage painting.
Through the need of immigrating to the U.K. due to the economic crisis, many different bands have been formed since then in London, in Rishikesh, India (independently-released mantra recordings), in Greece and in Cyprus.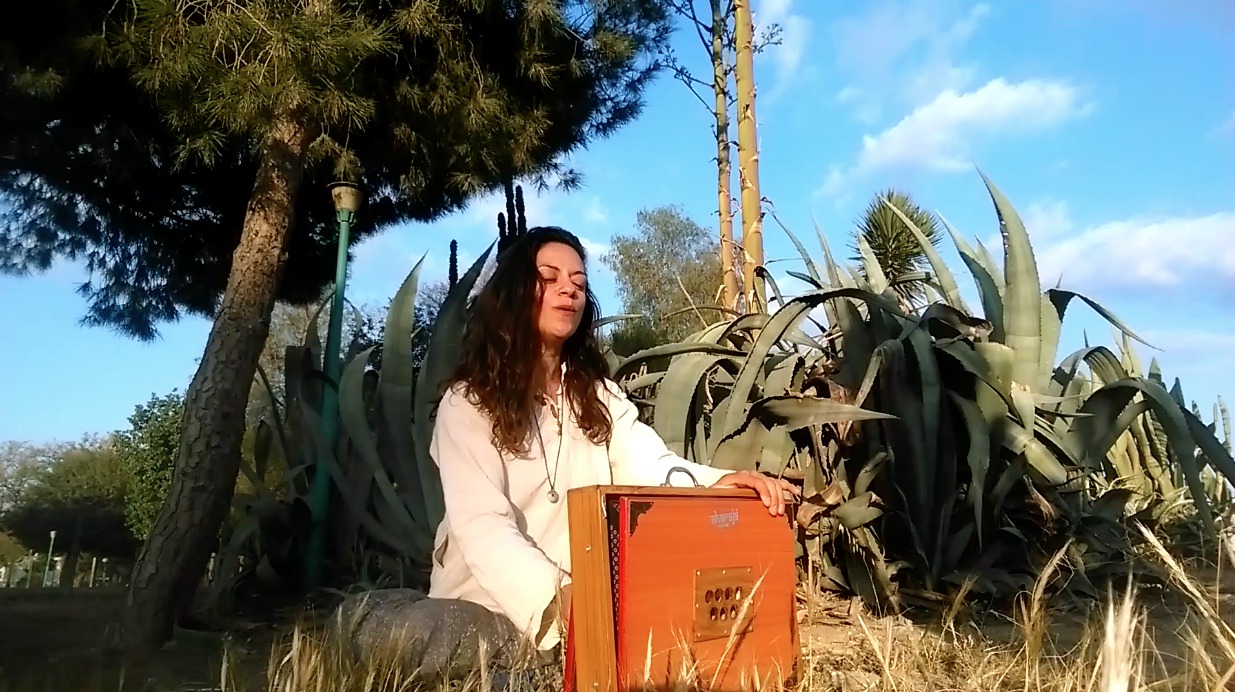 Inspired both by life in the city as well as the necessity to come closer to Nature, the lyrics motivate the listeners to cultivate the awareness that they can release the Mind of whatever does not really belong to the Self and discover a Higher Purpose. The diverse musical elements are integrated with positive energy, rhythmical interchange and the characteristic melodies of the voice, thus creating a fine-spun world of inspirational indie folk music.
Along with her participation in music festivals, eco-communities, vocal workshops, arts projects, busking and street performance, Marlia is experimenting with new sounds, learns how to play different musical instruments (such as kotamo, handpan and Tibetan bowls) and also coordinates healing circles of improvisational musical coexistence working with the voice, movement, percussive instruments and dance.