MBS Bliss Retreat
30th of Septhember - 2nd of November
We are very happy to announce the MBS BLISS RETREAT as part of the celebration of the 20 years of the Mind, Body & Spirit Cyprus establishment.
Stay posted for we have created lots of great events, festivals, gatherings, retreats, and many more, for the year 2022.
A weekend getaway set amongst idyllic surroundings of Tochni village, with wellbeing practices, meditation, yoga tai chi, sound healing, cacao ceremony, great views, mindfulness, a lot of self-care, self-love, relaxation and so much more for the bliss of your mind, body & spirit!
◈ MBS BLISS RETREAT PROGRAM ◈
(Schedule subject to change)
◈ FRIDAY – SEPTEMBER 30th
18:00 | Arrivals
18:30 – 20:00 | Welcoming Ceremony
20:30 | Dinner
◈ SATURDAY – OCTOBER 1st
✦ MORNING BLISS – MOVE & FLOW ✦
10:00 – 11:20 | People's Yoga Flow, with Demetris Constantinou
A morning Vinyasa Yoga Flow, for all levels.
Coffee & Snak Break
Raw Vegan Snack break with tea and/or coffee
11:45 – 13:15 | Dharma Yoga Partner & Wheel Practice, with Andry Sophocleous
A playful – energized Dharma Wheel Yoga session, suitable for all levels
*Wheels can be provided upon request
13:20 – 14:20 | Bliss Out Meditation, by Ilona Gultyayeva & Francesco Gatti
A revolutionay, fun, enjoyable, active Meditation for everyone
14:30 – 16:00 | Wellbeing Bliss Lunch
A Nutritional Lunch, by Chef Natalie, by Katakwa Cafe (ex. Green Mandala)
✦ AFTERNOON BLISS – PAMPER & RELAX ✦
16:00 – 16:45 | Face Sculpting: Ageless Beauty, with Andry Sophocleous.
A 45 minutes Beauty Routine, with various exercises that focus on the face and its muscles.
17:00 – 17:50 | Tai Chi, with Alexis Karkotis
An ancient, very powerful yet calm practice, suitable for everyone.
18:00 – 19:45 | Sound Healing & Cacao Ceremony with Meditation, by Lena Michael
A ceremonial Cacao Circle followed by a Guided Meditation & a Sound Healing Journey
20:30 | Dinner
◈ SUNDAY – OCTOBER 2nd
08:00 – 09:00 | Yoga Bliss | for all levels
09:00 – 10;30 | Breakfast
10:30 – 11:30 | Closing Ceremony
12:00 | Check Out
Accommodation is available.
All apartments are stone-built, beautifully restored in a traditional style while providing modern comforts, original character, and individuality. All houses are fully furnished with a fitted kitchen, living room, balcony, or patio and free Wi-Fi
Nestled deep in the countryside between Larnaca and Limassol, Tochni village is one of the most beautiful you can stumble upon. While it may not be one of the most famous of all of Cyprus' villages, you'll be taken aback by its hidden beauty.
Tochni is a small and picturesque village set on the slopes of two hills, its stone-built houses line the narrow streets that wind their way to the beautiful church of Constantinos and Eleni.
The reception and the restaurant by the pool offer a panoramic view of the whole village and the serene countryside.
The accommodations are booked only on a breakfast or half board basis, where guests can enjoy the authentic cuisine of the restaurant. All apartments are fully furnished with a fitted kitchen, living room, balcony or patio and free Wi-Fi.
The village makes an amazing destination when you can walk and enjoy its picturesque houses and breathtaking views and offers traditional Coffee shops, Taverns, a Grocery store, Bike Center, Natural paths to walk, amazing sunsets and it's only a few km away from the beach. (7km).
Packages for Accommodation Prices:
Double Room:
2 nights: 130€
1 night: 65€
half-board – including breakfast & dinner
Single Room:
2 nights: 160€
1 night: 80€
half-board – including breakfast & dinner
Tickets for Event are Available!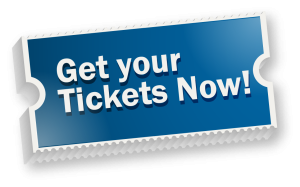 ◈ MBS BLISS RETREAT SPECIAL PACKAGES ◈
COMPLETE BLISS – €120
( all classes included)
SATURDAY MORNING BLISS (MOVE & FLOW) – €60
( all morning classes – Saturday )
SATURDAY AFTERNOON BLISS (PAMPER & RELAX) – €60
( all afternoon classes – Saturday )
DROP-IN BLISS – €20 𝑜𝑟 €25 (depending on the class)
( your selection of classes )
WELLBEING BLISS LUNCH *optional – SATURDAY, APRIL 9 ONLY
€15 including all – the lunch & the tea, coffee & snack break | A Vegan Lunch prepared by Katakwa Cafe (ex. Green Mandala) by Chef Natalie
€12 – Lunch only