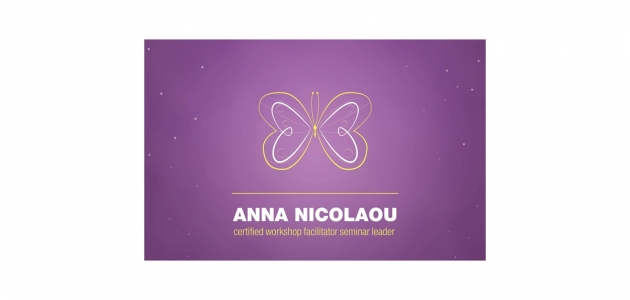 Believe in Yourself – Workshop Based on the Philosophy of Louise Hay
ATRIUM C - Saturday
18:00-19:50  |  Άννα Νικολάου  |  Greek 
FΒ: Anna Nicolaou – Transformational Workshops  |  T: 96444760 
Believe in Yourself – Workshop Based on the Philosophy of Louise Hay

Believe in yourself- so easy to say, not so easy to do! This workshop, based on the philosophy of Louise Hay, will show you how to achieve a new level of self-confidence and self-esteem. Learn how to "weed out" the beliefs of not being talented enough, smart enough or good enough, to achieve what you want in life. There is untapped potential within you, just waiting to be called out!
Πίστεψε στον Εαυτό σου – Εργαστήριο που Βασίζεται στην Φιλοσοφία της Louise Hay

Πίστεψε στον εαυτό σου – εύκολο στα λόγια, όχι τόσο εύκολο στην πράξη! Αυτό το εργαστήριο, που βασίζεται στην φιλοσοφία της Louise Hay, θα σου δείξει τρόπους με τους οποίους μπορείς να φτάσεις σε ένα υψηλότερο επίπεδο αυτοπεποίθησης και αυτοεκτίμησης. Υπάρχουν μέσα σου απεριόριστες δυνατότητες, που περιμένουν να ανοιχτείς σε αυτές!
Single Event Page
This is a single event page with sample content. This layout is suitable for most websites and types of business like gym, kindergarten, health or law related. Event hours component at the bottom of this page shows all instances of this single event. Build-in sidebar widgets shows upcoming events in the selected categories.
No upcoming events for today