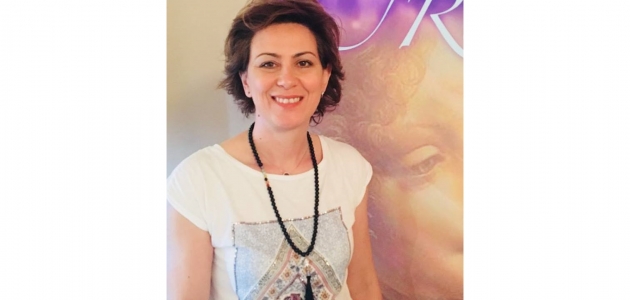 Angelic Reiki®
ATRIUM B - Sunday
12:00-12:50  |  Γεωργία Κοντάκη  |  Greek  |  TABLE 9 
W: reikiinyourheart.com  |  FB: Reiki In Your Heart-Cyprus  |  T: 99270209 
Angelic Reiki®

Αρκετοί από εμάς έχουμε νιώσει την ανάγκη να έρθουμε σε επικοινωνία με την ψυχή μας, να μάθουμε το σκοπό της ζωής μας, να αλλάξουμε ριζικά ότι μας κρατάει πίσω στην προσωπική μας εξέλιξη. Το Angelic Reiki® είναι το φωτεινό μονοπάτι που θα μας οδηγήσει στην προσωπική και πνευματική μας μεταμόρφωση. Είναι ένα πλήρες θεραπευτικό σύστημα όπου με την βοήθεια της φωτεινής, καθαρής και αρχετυπικής ενέργειας των Αγγέλων μπορούμε να φέρουμε την υγεία, την ευτυχία, την ισορροπία και την αγάπη στη ζωή μας.
Angelic Reiki®

Many people feel the need to communicate with their inner self, to find out what is their life purpose and what is holding them back.

Angelic Reiki® is the bright path that will lead you to personal growth and spiritual development. It is a complete healing system with the help of Angelic Archetype energy for gaining balance, health and happiness in your lives. A meditation will take place after the lecture.
Single Event Page
This is a single event page with sample content. This layout is suitable for most websites and types of business like gym, kindergarten, health or law related. Event hours component at the bottom of this page shows all instances of this single event. Build-in sidebar widgets shows upcoming events in the selected categories.
No upcoming events for today