The MBS Wellbeing Day
11th June 2023
The MBS Platform has always been a dedicated space to focus on your well-being, fitness, personal growth, explore new practices and reconnect with yourself and the local community.
We are celebrating the 20 years of the Mind, Body & Spirit Cyprus establishement, and we have created lots of great events, festivals, gatherings, retreats and many more for 2022-2023!
After three successful Outdoor Wellbeing Day events, we are so excited to invite you all to the 4th annual MBS Wellbeing Day which you all loved so much with some additional exciting indoor classes too!
The MBS Wellbeing Day is coming on Sunday, 11th of June 2023, from 10:00 to 20:00 at St. Raphael Resort in Limassol.
Join us on a One day Wellness celebration full of activities for the well-being of your Mind, Body & Spirit!
Come and join sound healing, mantra singing, yoga, Tai-Chi, QiGong, experimental and alternative workshops, the MBS Outdoor Marketplace, meditation sessions, dancing and a lot of fun!
Two spacious indoor rooms and the beautiful outdoor area by the beach, separated into 3 sections will be our one-day playground, surrounded by the serene and picturesque atmosphere of the St. Raphael Resort in Limassol.
SeaShells Restaurant by the Marina will be open for healthy and nutritional meals.
Open Call for the Outdoor Small Marketplace
Healthy products/cosmetics/wellbeing services/individuals, Therapists, Healers, Music, etc
Open Call for Presenters
Wellbeing practices/dance, music & movement/ meditation/healing etc.
Open Call for Volunteers
Interested in joining the team for the day?
Accommodation
Accommodation is available at the resort for those interested in having a stay ing during the weekend.
Have a taste from the previous MBS Wellbeing Festivals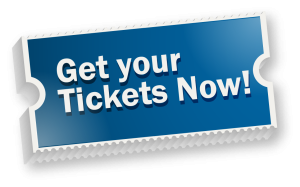 Online Pre-sale: €15

Online tickets ONLY – Limited Number of Participants.
Kids under 10 go free!
𝐎𝐭𝐡𝐞𝐫 𝐌𝐁𝐒 𝐏𝐚𝐲𝐦𝐞𝐧𝐭 𝐌𝐞𝐭𝐡𝐨𝐝𝐬
QuickPay at 96 382 333

Paypal: info@mbscyprus.com

MBS Bank Account – 𝑒𝑚𝑎𝑖𝑙 𝑢𝑠 𝑓𝑜𝑟 𝐴𝑐𝑐𝑜𝑢𝑛𝑡 𝑁𝑜.